About Us
In 1970, Wilfre Company was started by the Harrison family offering plumbing and backhoe services. Over the past 50 years, Wilfre has grown and expanded to provide all types of construction related mechanical, plumbing and sheet metal fabrication.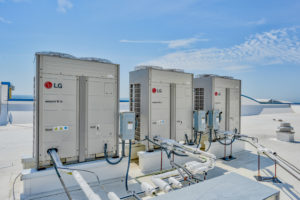 Wilfre Company is a mechanical contractor located in Hebron, MD. We are licensed to provide HVAC and plumbing installation
and repairs across Maryland, Delaware, and Virginia. We are certified to provide Backflow Prevention and Certification. We represent many brands of equipment including LG, York, American Standard, Trane, Mitsubishi, Bell & Gossett, and State Water Heaters.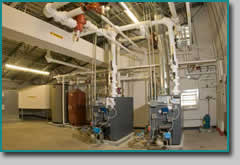 We have a full-service sheet metal shop on-premises. This allows us to build air duct systems, curb adapters, flashings, and custom sheet metal items for your construction projects. We are capable of working on sheet metal, copper, stainless steel, expanded metal, and galvanized sheet metal. Our welders are capable of both MIG and TIG welding, enabling us to build and fabricate all types of framing systems, hangers, and supports.
At Wilfre Company, we take pride in every project that we do, large and small. We employ outstanding professionals, maintain the highest degree of licensing and certifications and choose quality products and materials. We keep a close eye on quality during each stage of the design, manufacturing, and installation process. We are therefore able to guarantee the job is done right every time.
To learn more about Wilfre Company, please take a look at our Project Gallery to see the types of installations that we've completed in the past.
If you would like to speak with us about scheduling a service call or partnering with Wilfre on your next construction project give us a call at 410.749.0496 or fill out the form on our Contact Us Page.